Composition
Wave bar
Connecting mouth
Play board
Wheel
Picture play
Guidebook
Annual program
WavePlay Kit
Wave bar
As the wave bar is comprised of 13 colors and various lengths, desired shape can be freely made.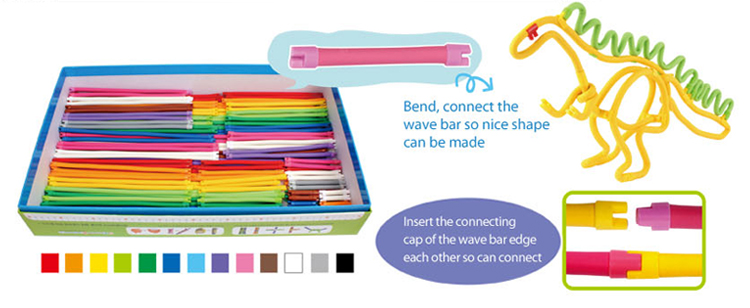 Connecting mouth (Connector)
Do a variety of expression with the connecting mouth of 5 kinds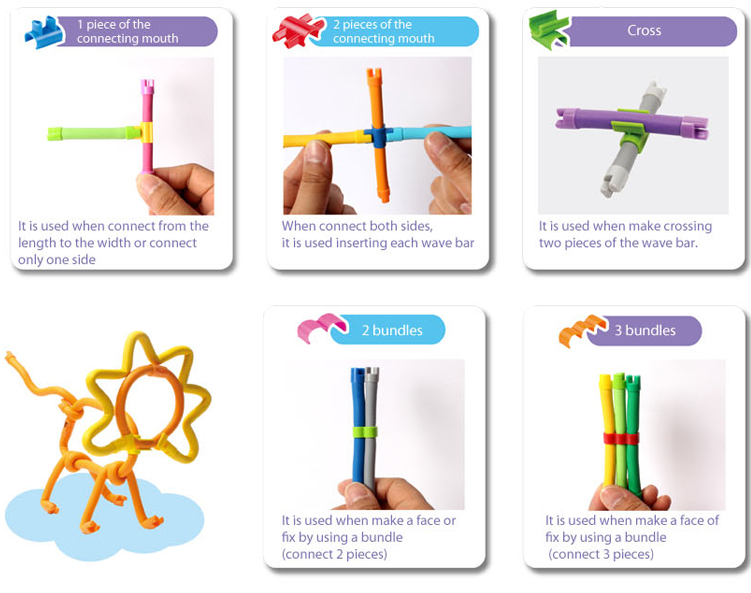 Play board
Raise adaptability and concentration of the eyes and hands putting on the play board directly~
Furthermore you can make your own work that has a theme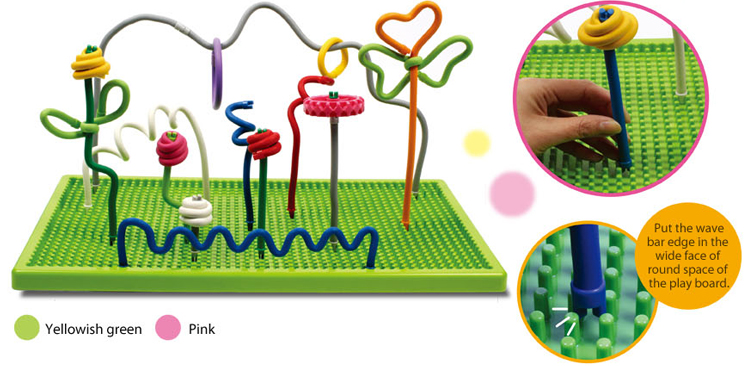 Wheel
It has wheel of large, small size, and moving object such as a car, windmill and pinwheel etc can be made by using a connecting axle

Picture play (Paper toys)
Once put the various pictures on the picture play in the body made with WavePlay, funnier expression becomes possible.

Guidebook
As a guidebook (BASICS, BASIC APPLICATION) which is a guide of WavePlay, catalogue of various works and handbook, how to make, it is constructed to make systematically from easy stage up to difficult stage.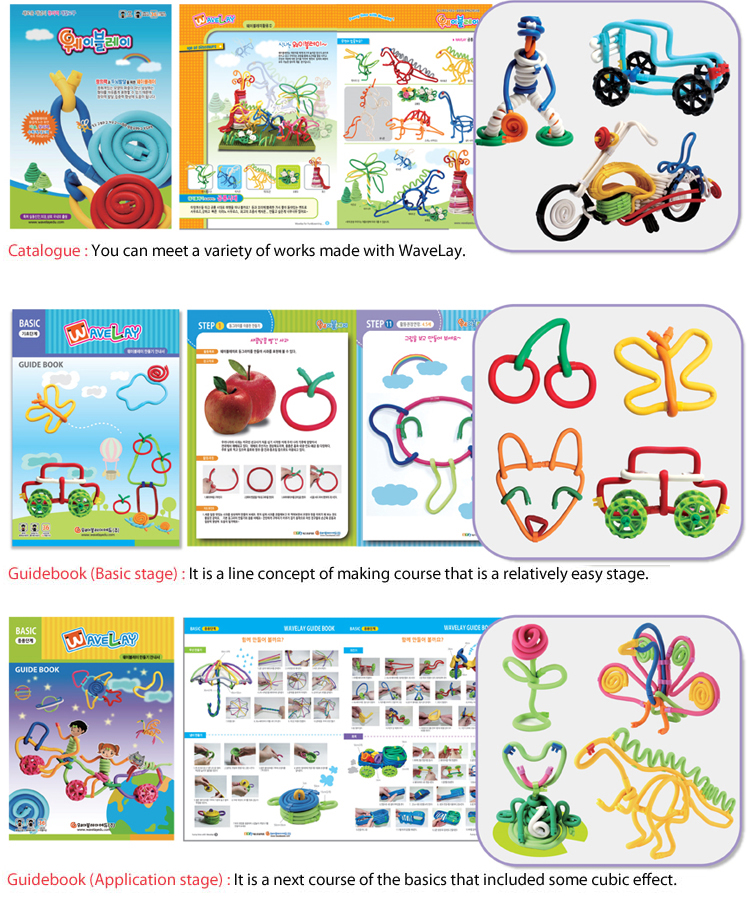 Annual program (Year program)
A variety of educational activities can be done by using the monthly-supplied teaching aids, teaching tools with program composition by theme based on years of age.
Annual program composition of WavePlay is made up conforming to the 7th Infant Educational Course.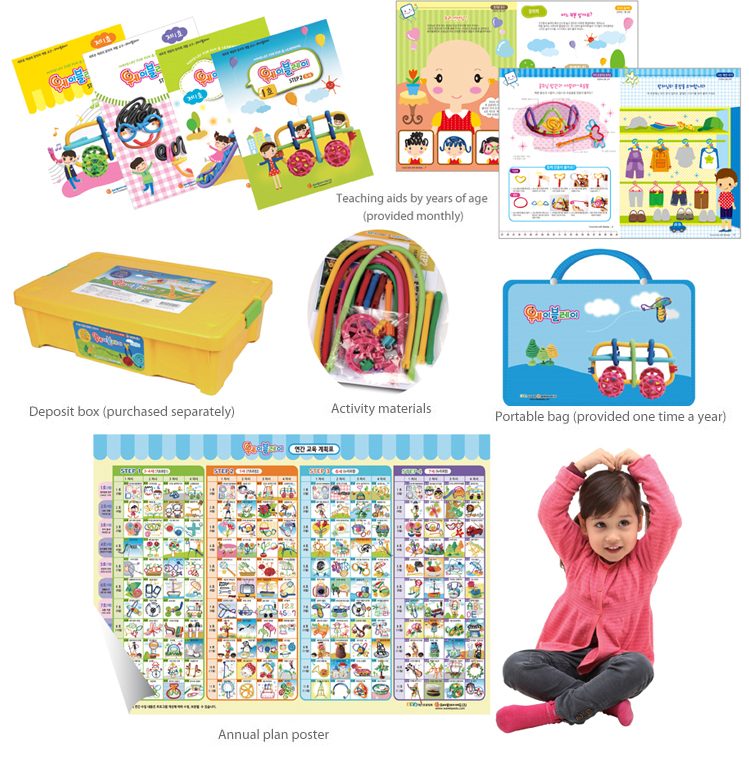 WavePlay Kit
Enjoy WavePlay even more with a WavePlay kit that allows hands, feet, hats, and eyes to take on shapes!